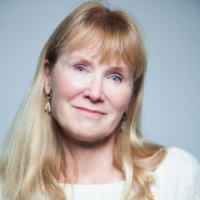 legacygames.com
A well-known game industry veteran, Ariella Lehrer has dedicated her career to creating unique interactive experiences that serve to expand the overall gaming market. Her growing portfolio of products has consistently engaged new game players, especially women, for more than three decades.
Lehrer currently serves as CEO of Legacy Games, which she founded in 1998. Located in Los Angeles, Legacy Games is best known for mobile and PC games based on some of Hollywood's biggest licenses, including Tarzan, Criminal Minds, Murder She Wrote, Law & Order, and others. Longstanding partnerships with major media companies have established Ariella's reputation as a leading expert in interactive game licensing. More recently, Legacy developed and published three award-winning Crayola creativity apps, and is currently working on multiple augmented reality products for kids and families.
Lehrer has a PhD. in Cognitive Psychology from Claremont Graduate University.