2016 Schedule To Be Announced
2015 Schedule: Day 1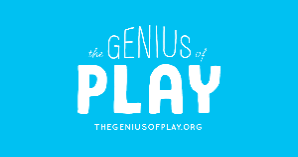 Continental Breakfast Hosted by the Genius of Play – the Toy Industry Association's initiative to raise awareness about play's critical role in the lives of children. Take the Play Pledge to help us bring more play into kids' lives!
The Kids Perspective: Building a Digital Brand that Lasts
Keynote address given by: Björn Jeffery, CEO and Co-Founder of Toca Boca
Since its first product launch in 2011, Toca Boca has released 28 apps that have been downloaded in 215 countries worldwide.  With over 90 million downloads to date, Björn Jeffery will discuss how you build a successful company that remains innovative and creative as it grows.  Toca Boca is the no. 1 mobile-first kids brand.  Hear what it takes to create products kids love and a brand parents trust. Björn will touch on mistakes made and lessons learned over the company's four-year journey, as well as how Toca Boca continues to evolve and adapt to the ever-changing digital media space.

Trend Spotting

The ever-changing landscape of the kids entertainment requires constant vigilance to stay up to date on what's trending at any given moment. Join our experts as they walk you through the hottest trends in kids brands today. You'll learn what to watch out for in toys, gaming, interactive learning and programming and leave with inspiration for your own brand.
Speakers
Reyne Rice, CEO, Toy Trends, Inc.
Michael Cai, Senior Vice President of Research, Interpret
David Kleeman, Senior Vice President of Global Trends, Dubit
Brent Martyn, Video Game Analyst, NPD
The Evolution of Television: Change the Channel to Apps
Today's kids aren't growing up with cable subscriptions or flipping channels for their entertainment.  Instead, they're turning to digital delivery so they can get exactly what they want, when they want it and where they want it.  Today's media innovators are finding ways to give consumers options they want for their kids. This panel will discuss the future of television, the various mediums kids are turning to and how to deal with giving consumers a choice while still needing to meet your bottom line.
Speakers:
Graham Farrar, President, iStoryTime Inc. a division of Cupcake Digital
Guillaume Cohen, CEO and Co-Founder of Plumzi
Shimrit Ben-Yair, Director of Product Management, YouTube Kids
Henry Hsiao, Senior Director, Head of Digital Media, HIT Entertainment, a division of Fisher-Price, Inc.

A Brave New World: New Technologies, Mediums and Points of Entry
It seems every person is connected on multiple devices these days. User generated content, social media, video, 3D, print, VR/AR are just a sample of the mediums the average child is using to collaborate and connect with others outside of the school yard. This session will explore what channels your brand should be considering, which to avoid, offer great examples of successes and, more importantly, explore what opportunities exist for content creators in the youth space.
Speakers
Dan Ferguson, EVP Digital Interactive, Groove Jones
Alice Taylor, Founder/CEO, MakieLab
Srini Mandyam, CTO and Co-Founder, Tynker
Robin Raskin, Founder, Living in Digital Times (moderator)
Ariella Lehrer, Ph.D.
, CEO and President, Legacy Games
Where Social Meets Learning: Creating Smarter Social Experiences
Let's take a moment to think beyond social networking, entertainment and education as pillars for kids digital time and highlight the platforms, tools and communities coming together for "smarter" social experiences. They are addressing smarter social by either enabling kids to create interest based connections, provide teachers a shareable learning experience beyond the classroom and  creating digital spaces in public areas such as libraries. Learn more about some truly inspiring organizations creating smarter social opportunities for kids and their families.
Speakers
Beth Blecherman, Founder, TechMamas.com (moderator)
Marci McCue, Marketing & Communications, Flipboard Inc.
Megan Anderson, Youth Centers Manager, San Francisco Public Library
Jonathan Gottlieb, High School Student Palo Alto, CA
Sam Patterson Ed.D.
Privacy Dos & Don'ts – How to Get It Right on Mobile

Whether a household name or just getting started out of the gate, the privacy rules for companies targeting children under 13 are the same. Compliance can be a multi-faceted process depending on where your company is in its evolution. ESRB's Dona Fraser, joined by experts from Ideo and recently launched Jet Networks, will discuss the privacy compliance journey each brand faced in developing their mobile apps.  Take a note from both company's playbooks on what you need to know about privacy compliance in the mobile kids space.
Speakers
Dona Fraser, Vice President, ESRB Privacy Certified
Jenny Mirken, CEO, Jet
Michelle Lee, Product Lead, Mobile Strategy & Design, IDEO

Fast Facts Every Marketer Should Know About Today's Digital Gatekeeper:
Maria Bailey, author of the newly released, "Millennial Moms: 202 facts marketers need to know to build brands and drive sales" ( Wyatt-McKenzie, 2015) will provide insights into today's household gatekeeper: The Millennial Mom. She will deliver tactics that can be easily implemented by brands who want to capture a part of the $2.1 trillion moms spend each year.
Speaker
Maria Bailey, CEO, BSM Media
All Diversity Matters

From children's book publishing  "We Need Diverse Books"  to gaming and the tech industry in Silicon Valley, all diversity matters. In this panel discussion of kids digital experts and diversity champions will embark on the conversation we are all thinking about: the state of diversity in children's mobile media and beyond. These practitioners and industry leaders will discuss the challenges of diversity, highlight promising efforts, and brainstorm ways to fill the diversity gap in children's content and discuss many questions you may have starting with - Do we create enough strong female characters? How can games dispel gender, race and other stereotypes? How do we make our content creation teams more diverse? Should games be designed to be more inclusive?
Speakers
Raul Gutierrez, Founder and CEO, Tinybop
Erica Branch-Ridley, HITN and Founding Member, Diversity in Apps (moderator)
Christine Elgersma, Senior Editor, Apps and Digital Learning
Sara DeWitt, Vice President, PBS KIDS Digital
2015 Day 2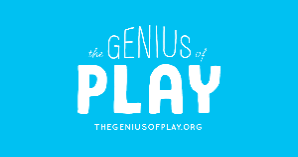 Continental Breakfast Hosted by the Genius of Play – the Toy Industry Association's initiative to raise awareness about play's critical role in the lives of children. Take the Play Pledge to help us bring more play into kids' lives!
Connecting Kids to Characters in the 21st Century
Keynote address given by:
Julia Pistor, VP Entertainment/Executive Producer, Playground Productions, Mattel
Oren Jacob, CEO and Co-founder, ToyTalk
Evie Nagy, Staff Writer, FastCompany.com (moderator)
Mattel's iconic Barbie celebrated her 56th birthday in 2015. The number one Fashion Doll has evolved through the decades to reflect changes in culture and technology, but not until this year has she been able to have a two-way conversation – the #1 request made by kids. By integrating speech technology, artificial intelligence and WiFi connectivity, Hello Barbie, the newest Barbie product -available this holiday season-is designed to appeal to a new generation of increasingly connected kids and deepen their connection to Barbie.
In a conversation led by Fast Company's Evie Nagy, Julia Pistor, vice president of Entertainment and Executive Producer at Mattel, and ToyTalk CEO and Co-founder Oren Jacob will discuss Barbie's rich heritage, the responsibility of evolving such a high profile and well-loved brand, and offer insight into the process of crafting two-way conversations with her for the first time via ToyTalk's innovative technology, as well as the genesis and evolution of the Mattel-ToyTalk partnership.
[/event]
Dialing In To the Next Gen Elementary & Teens: What are the Best (and Safest) Channels?
This generation of digital natives are growing up with unprecedented access to information and options for connectivity and collaboration. How can social be used in inventive ways to keep this generation engaged and relevant? In this session, Caroline Hu Flexer will reveal how the new educational platform, WonderBox, leverages world-class content and safe social features to inspire learning and creativity for kids and their families.  Jeff Roach, from Fule Industries will focus on tweens and teens and how they have been using social in new and inventive ways, beyond how many of the platforms were originally designed. They are engaging with their favorite brands on SnapChat, Instagram and YouTube, alongside their peers. They are taking cues from their favorite celebrities, many of whom became famous online.
Speakers
Jeff Roach, Executive Creative Director and Chief Strategy Officer, Fuel
Caroline Hu Flexer, CEO & Co-Founder, Duck Duck Moose
Expanding the Definition of Learning
We all know digital experiences created for kids that can teach them a variety of academic skills,
such as literacy, math, and science. But learning is not just content; an exciting relatively undeveloped
area are digital experiences that specifically help children develop social and/
emotional skills. By producing digital media that incorporate principles of positive psychology we
can strengthen the emotional capacity of children, both helping them to succeed in
life and reducing the later development of mental health disorders. Linking this to their daily real-
world behavior is critical. In this panel, we bring together a practitioner, a producer and a strategist who
are working to lay the groundwork for progress in making digital experiences that enhance children's
socio-emotional well-being.
Speakers
Jennifer Kotler, PH.D., Vice President of Research & Evaluation, Sesame Workshop
Dr. Nadja Reilly, Associate Director of the Freedman Center for Child and Family Development, William James College
David K. Aylward,Director, iThrive Initiative
Margaret Wallace, CEO, Playmatics (moderator)
[/event]
Designing is Transformative:
Strengthening and optimizing the school/home tech connection is necessary in customer acquisition and retention cycle. But many obstacles lay between you and your goal.  Parents and teachers are not always on the same page as far as needs. How do you get the right customers to not only find your product, but then take the time to download it, and pay for it in a saturated marketplace, all while making sure you are designing with learning in mind to satisfy both teachers and parents?
Speakers
Ryan Modjeski, Director of Product, Reading Rainbow
Christina Zagarino, Executive Producer, Speakaboos
Josephine Tsay, Design, Product, UX, GlassLab
Finding the Balance: Getting Digital to Play with Physical
More and more brands are incorporating physical activity into their products – from wearable tech, sensors to digital coaching and incentives. What else will get the kids off the proverbial couch and encourage them to stay fit and healthy? It is completely possible to design experiences that use physical activity to help encourage kids to be healthy digital citizens without making them feel like it's a chore or work. Join us as we discuss the current examples of physical fitness being added to kids' digital experiences and see if there is a way to incorporate this trend into your own brand.
Speakers
Scott McQuigg, CEO, GoNoodle
Amanda Rosenburg, Director of Learning, Tiggly
Beth Marcus, CEO, Playrific, Inc.
Josh Chan, Co-Founder & CEO, LightUp
Science Non-Fiction: How Coding and Robotics Became Mainstream
Robots - once the fodder of science fiction– have increasingly become integrated into our daily lives – sweeping our floors, cleaning our pools, managing our homes. But as technology has integrated into every aspect of our lives – how we work, play, communicate, learn and create – a movement has emerged to bring robots from the cleaning ranks to classrooms and playrooms, giving kids early access to coding and programming skills within a tangible, playful, impactful experience. CEO and Founder of Wonder Workshop, Vikas Gupta will chronicle robots' shift from 'fiction' to fact of life, how coding became the modern day tool for creation, the impact they can have in the classroom, and why robots will revolutionize the toy market.
Decoding Disney's Descendants:  A Deep Dive Into Multi-Platform Transmedia Storytelling
This Summer, Disney's "Descendants" was seen by 12.2 million people in its first week on TV, catapulting it to be the #5 cable television movie of all time.   In the weeks leading up to the television premiere, the channel leveraged "in-world" social media accounts to introduce key characters and storylines, produced an original 23-episode digital video series that served as an extension of the plotline, and premiered the entire movie a week prior to linear TV on PCs, mobile devices and connected TVs.   Disney Kids VP of Digital Media Lauren Devillier will share key strategic insights from the digital campaign.
Speaker
Lauren DeVillier, Vice President, Digital Media, Disney Channels Worldwide, Disney/ABC Cable Networks Group
Mobilizing Highlights
Highlights for Children has a 70-year history of providing high quality content for kids via its family of print subscription products, and today enjoys a subscriber base of over 2 million households.  As the kid on the couch is more likely to be holding a tablet than a magazine, Highlights and Fingerprint Digital have launched an exciting partnership to unlock the value of Highlights' brand and extensive library of quality content for the third generation of Highlights kids: the mobile generation.  In this joint presentation, Highlights and Fingerprint will share their content strategy, discuss how the underlying platform will offer engagement for both parents and kids, and touch on new business models that will appeal to Highlights' print subscriber base as well as bring new Highlights kids into the family.
Speakers
Nancy MacIntyre, CEO/Founder, Fingerprint
Andy Shafran, Vice President, International & Digital Business, Highlights Consumer Businesses
Collaborations and Partnerships in Virtual Worlds:  Building a Digital Learning Ecosystem.
In a recent interview, Charlie Rose (PBS "The Charlie Rose Show") asked Masayoshi Son, Softbank's CEO and Chairman, about the future of business structures. Son responded: "joint ventures built on technology platforms".  In this presentation, Jim Bower will describe how 17 years research and development using the children's virtual game-based learning world Whyville.net has established a foundation in Intellectual Property for a series of joint business ventures with for-profit and non-profit organizations to construct a broad based digital learning platform for both informal (home based) and formal (school based) education.
Speaker
Jim Bower, CEO, Virtual Worlds IP Inc.
Denise G. Tayloe, Co-Founder & CEO, PRIVO
[/event]
Monetization: How to Actually Make MONEY and Respect the Customer

While giving away your content for free sounds like a great way to get more people aware of your brand, it's probably a good idea to have at least one solid monetization strategy that works. This session will review both the tried and true methods, as well as explore some of the more cutting edge tactics that are being used, while giving recommendations on which tactics work best for which sorts of projects. Hear from a unique perspective from the storefront as well.
Speakers
Craig Relyea, Senior Vice President, Content Strategy and Marketing, LeapFrog
Shazia Makhdumi, Global Head of Educational Apps & Games Partnerships, Google
Bryan Davis, Senior Vice President, Big Blue Bubble Inc.
Judy Belletti, Co-founder, Bright World eBooks
Warren Buckleitner, Editor, Children's Technology Review (moderator)
Alex Turetsky, Founder and CEO, Intellijoy