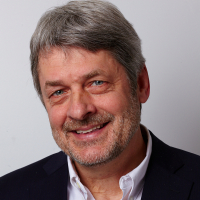 http://childrenstech.com
@buckleit @childtech @dustormagic
Warren Buckleitner, Ph.D. is an expert on the relationship between young children and technology. He's editor of Children's Technology Review (www.childrenstech.com) and holds degrees in early childhood and elementary education. He coordinates the Bologna Ragazzi Digital Prize in cooperation with the Bologna Children's Book Fair and is the founder of the Dust or Magic Institute (www.dustormagic.com) and the Mediatech Foundation (www.mediatech.org), a non-profit community technology center housed in his town's library, where serves as a Trustee.