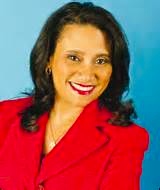 Throughout her 20+ years in Digital Media and Broadcast TV Erica Branch Ridley has earned multiple Emmys and worked for leading Network, Cable and Public Broadcasting organizations.
Erica is currently the VP and Executive Producer of Creative Development for The Early Learning Collaborative, a division of the Hispanic Information and Telecommunications Network (HITN). As part of a U.S. Department of Education Transmedia Grant, Erica was chosen to oversee the development and production of materials to promote English Language Development, Early Math & Literacy skills for Spanish speaking Pre-k children in pilot Head Start schools across the U.S. and Puerto Rico.
Prior to her current role, Erica served at Sesame Workshop as VP of Production for an educational Pre-K pilot and led the digital strategy for The Electric Company where she was recognized with numerous awards including a Daytime Emmy Award for The Electric Company's website.
Before Sesame, she worked in several business units of Viacom, as Executive Producer and Sr. Director of TV Land Digital; where she led creative direction and production for TV Land and [email protected] websites and won numerous awards, including a Primetime Emmy and Sr. Producer of Nickjr.com where she  coordinated TV, web development, design and technology to extend the Nick Jr. brand. She led the first successful TV/Web convergent efforts for preschoolers creating the first fully interactive experiences for Blues Clues, Dora the Explorer and Little Bill among other notable kids shows. Erica also spearheaded Nickrjr.com's first transition into a website for moms.
Several years in traditional TV provided the perfect foundation with experiences such as creation and production of an award-winning live-action children's TV show, "Storyporch" for Black Entertainment Television staring Maya Angelou, which garnered a National Education Association Award and 2 nominations for the NAACP's Image Award. Her earlier career experiences included CBS-NEWS on the award-winning show 48 HOURS with Dan Rather and at WNBC-TV working on public affairs shows including "Positively Black" and "Visiones" and network specials including the yearly "Tree Lighting in Rockefeler Plaza."
Erica was honored by Multichannel News and Broadcasting & Cable Magazines with a Multiethnic TV Executive Leadership Award for her noteworthy role in reflecting onscreen diversity in digital media.  Erica will be honored this fall by Syracuse University with the George Arents award, the University's highest honor awarded to alumni who have excelled in their chosen field.
An active panelist, speaker and proponent of diversity and transmedia education, Erica has delivered several guest lectures on children and technology and enjoys being a member of several media and educational organizations including serving on Syracuse University's S.I. Newhouse Alumni Board of Directors, founding member of the newly formed Diversity in Apps initiative, a judge for the National STEM Video Game Challenge and member of the New Media Council of the Producer's Guild of America.