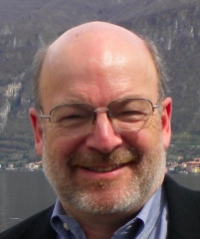 David Aylward is the President of COMCARE, and Senior Advisor, Global Health and Technology, at Ashoka. At Ashoka, the 32 year old international network of social entrepreneurs, David helps lead initiatives intended to increase the wellness/vitality of disadvantaged people (not just provide illness care). These involve creating new sustainable  collaborations of citizen, public, and private organizations, enabled by modern medical  diagnostics and information and communications technologies, especially wireless. These person-centered and community-based approaches include a major focus on full nourishment, "door step" primary health, sanitation, mental health, empowering people on these matters, and other key contributors to wellness and human capacity. www.ashoka.org; http://vitalness.ashoka.org/#future-of-health
He is also the strategist of the new iThrive Initiative. www.ithrivegames.com. Its mission is to accelerate the development of new interactive digital games and products based upon the principles of positive psychology to strengthen the emotional capacity of adolescents, and thus reduce the later development of mental health disorders. iThrive is supported by a generous grant from the Dorothy Batten Foundation, and is managed by Centerstone Research Institute.
Until March 2011, he was the first Executive Director of the mHealth Alliance. The Alliance was dedicated to the delivery of quality health to the farthest reaches of wireless networks. Its founding partners were the United Nations Foundation, Rockefeller Foundation, Vodafone Group Foundation, PEPFAR, HP, and the GSM Association.
David has forty years of experience in public policy, information technology, communications, US and global health, and finance in both the public and private sectors. As Chief Counsel and Staff Director from 1981 to 1985, he led the staff of the US House Telecommunications and Finance Subcommittee during the advent of competition in telecommunications, the breakup of AT&T, the emergence of the cable television industry, and the introduction of electronic and competitive securities trading.  Prior to joining the mHealth Alliance, he was a Director and Chief Strategist of the non-profit 100 organization COMCARE Emergency Response Alliance, which he founded in 1998. At COMCARE, David helped develop a new vision and interoperable architecture for domestic emergency response of all kinds, including medical, based on modern information technology, broadband, and wireless.
He has managed and been a founding owner of radio and satellite companies, and represented a wide range of information, communications, health, finance and other clients and causes. David has a BA in Government from Dartmouth College, and a JD with High Honors from George Washington University Law School where he was a member of the Law Review.