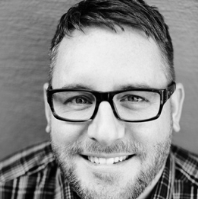 As Executive Creative Director and Chief Strategy Officer at Fuel, Roach is tasked with creative and strategic planning and consumer trends and insights surrounding entertainment experiences for global youth, as well as for the brands that reach them.
With 20 years in advertising and marketing communications, and a majority in youth entertainment, Roach has launched products, developed brands, influenced opinion, and won share.
Prior to joining Fuel, Roach was the VP of strategy at Youthography, and the Executive Creative Director of Glitteration (a reference to millennials as the glitterati generation), where he worked on hundreds of youth campaigns in virtually every category, including work for BlackBerry, Bubblicious, Mattel, Microsoft, Procter & Gamble, and Ubisoft.
Roach started his career as an art director, and went on to become a copywriter, strategic planner and creative director, with a career highlight that includes a CASSIE award for advertising effectiveness, for his role in a youth tobacco cessation campaign.
Most recently, he has spoken at Adobe MAX SoDA Happy Hour in Los Angeles, SXSW 2013 in Austin, and Digital Hollywood in Marina Del Rey.