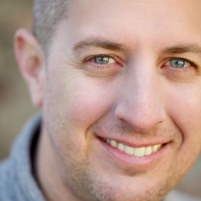 Oren Jacob is CEO and Co-founder of ToyTalk, an award-winning entertainment and technology company that combines art and science to create conversation with characters. ToyTalk's groundbreaking platform powers the unique creative process that ToyTalk and the world's leading entertainment companies use to create conversation with their beloved characters.
Prior to ToyTalk, Oren spent more than 20 years at Pixar Animation Studios, where he held a variety of key technical roles, including Chief Technology Officer and Director of the Studio Tools Group, and served on the acclaimed animated feature films Toy Story, Toy Story 2, A Bug's Life and Finding Nemo. Before co-founding ToyTalk, Oren was an entrepreneur in residence at August Capital.
Oren earned B.S. and M.S. degrees in mechanical engineering from University of California, Berkeley in 1992 and 1995, respectively.