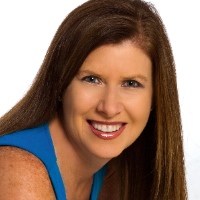 Ad Age credits Maria with creating the Marketing to Moms niche and calls her "One of the Must-Follow Women on Social Media." Maria Bailey is an award-winning author, radio talk show personality, internationally known speaker and the foremost authority on marketing to moms. Her company, BSM Media is a full service marketing and media firm that specializes in connecting brands with mothers. She has worked with over 300 brands across the globe including Disney, Wal-Mart, Kimberly Clark and Coca-Cola. She is the founder of MomTV.com, BlueSuitMom.com, MomSelect.com and SmartMomSolutions.com
Maria helped to create award-winning programs such as Huggies Mom Inspired, Disney Social Media Moms Celebration, Beaches Resorts Social Media On The Sand, HP Smart Moms and the Chick-fil-A's Mom Panel and National Mom's Nite Out. She made her mark in the toy industry when her marketing ideas launched Zhu Zhu Pets (2012 Toy of the Year).
Maria is the author of eight books focused on marketing to moms. "Marketing to Moms: Getting Your Share of the Trillion Dollar Market" (Prima, 2002), "Trillion Dollar Moms: Marketing to a New Generation of Mothers" (Dearborn, 2005), "Mom 3.0- Marketing with Today's Mothers by Leveraging New Media & Technology", and "Power Moms" (Wyatt-MacKenzie, 2010). "For the Love of Mom" (HCI, 2012) and "The Ultimate Mom Book" (HCI, 2010) are Maria's only non-marketing publications but nonetheless offer stories about every day mothers.
With an audience that spans websites, blogs, YouTube channels, nationally syndicated radio and print publications; Maria reaches an audience of approximately 8 million moms each month. She is the host of Mom Talk Radio, the only nationally syndicated radio show for moms in America.
Maria has appeared on CNN, ESPN's Between the Lines, CNBC, WABC NY, ABC Channel 10 Miami, CBS New York, The Morning Show and many more. She has appeared in over 400 newspapers, magazines and online publications including The Wall Street Journal, BusinessWeek, Entrepreneur, Oprah's O Magazine, SELF, Fitness, MONEY and more.
You can reach her at [email protected] or @Momtalkradio on Twitter, Instagram, Pinterest or Periscope.