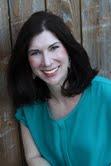 Tonda Bunge Sellers oversees all aspects of Digital Kids Media, a unit of Engage Digital.  DKM's productions span small seminars to large multi-track industry conferences. She and her team of advisors set strategic and tactical direction, and structure events acclaimed for their cutting-edge content and diverse array of renowned experts.
Ms. Sellers joined Engage Digital in 2006 as conference director of the industry-leading Austin Game Conference and has more than 10 years of professional experience in government affairs, community development and political fund raising.
Active in the community, Sellers is a sustaining member of the National Junior Leagues and certified to teach in the State of Texas. She holds a Masters of Education with an emphasis in early childhood development from Southwest Texas State University and a Bachelors of Science in Psychology and Counseling from East Texas State University.
Sellers resides in her native state of Texas with her husband and their two children.
Website: www.engagedigital.com
Twitter: @tonda01