Propelling Your Business & Tapping into the Connected Family Through Innovations and Insights
Scenes from the Summit
Participating Media Organizations
BBC
CNET
Common Sense Media
Fatherly
Huffington Post
It's My Life
KGO-TV (ABC affiliate)
MomsWithApps
Parents@Play
Red Tricycle
TeachersWithApps
The Economist
The Guardian
Windows100 and Mr. PC
XYZANews.com
Participating Companies
BANDAI
360KID
Accenture
A-Champs
Amplify
Appropo Software LLC
Aridan Books – Krayon Kiosk
Big Blue Bubble
Bkom
BSM Media
C3
Children's Creativity Museum
codeSpark
Common Sense Education
Disney Media
Dubit
Duck Duck Moose
Educational Insights
Fingerprint Digital, Inc.
Fountain Digital Labs/VIRRY
FS Studio
Fuel
GoldieBlox
GoNoodle
Google, Inc.
Groove Jones
Hasbro
Hasbro, Inc.
Her Interactive, Inc.
Houghton Mifflin Harcourt
House of Play
Hulu
Indianapolis Public Library
Intel
Intellijoy
Junkbot Inc.
Kayle Concepts
Kidloom
KIDOZ
kidSAFE Seal Program
KidSay
Kindoma
LeapFrog
LEGO Systems Inc
Lionel Trains
Lipa Learning Ltd.
Litzky Public Relations
Location Labs
Logitech
Lootopia Labs
Mattel, Inc.
Mitroff & Assoc., Inc/The Kidvocate Grp
Mitroff & Associates
ModSquad
National Institute for Play
Nearpod
Nextdoor
Nickelodeon
NoodleWorks Interactive
Oakland Public Library
Osmo
PBS KIDS Digital
pi lab/Edwin the Duck
Pili Pop Labs
Pley
Putao Technology Inc.
Reach Capital
RedRover
REDspace Inc.
Roblox
Roominate
Rovio Ltd.
Sabella Dern Entertainment
Samsung
Siliconic Home
SmartFeed
StartApp
StoryToys
Strottman International
SuperSuit
Tangle Creations
Tanoshi
The Fred Rogers Co.
The Kidvocate Group
The Young Socratics
Tiggly
Toy Industry Association
Toy Trends, Inc.
University of CA, Berkeley
Viacom
VONK
Wee Sing Productions
Wonder Workshop
WowWee
We are excited to present to you our keynotes:
The 2016 Digital Kids Summit  features dozens of entertainment and education leaders, who will share insights and innovations for propelling your digital kids' business forward, building affinity with connected families and tapping into new revenue opportunities.
The 2-Day Summit in San Francisco is an intimate setting, ideal for connecting with the industry leaders creating ground breaking products and inventing new engagement strategies, including Producers, Developers, Brand Managers, Content Creators, Researchers, Press, VCs and CEOs.
Meet with leaders across entertainment, digital and education sectors
Share real strategies for success from innovation to engagement to monetization
Work through the complexities impacting the digital kids' market
Understand global reach and cultural priorities
Glean new research insights on digital play patterns/consumption and marketing to moms
Explore the transformation of traditional education
Whether looking for inspiration, product development guidance, service support for launching a new product or practical advice for creating a sustained and profitable business, the Summit is a once a year must attend event.
Sponsors

Media Partners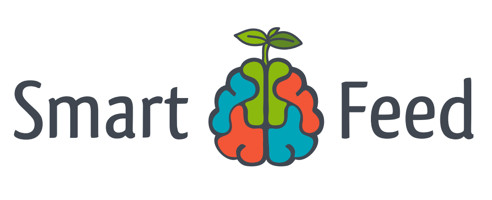 Become a Media Partner:
Media Partner Application
Connect With Us