Schedule
Our outstanding advisory board is currently in the process of planning out the show's content and speakers.  While most of the speakers will be hand picked, we do want to hear from you. If you have a speaker preference please share it with the advisory board here.
View the 2013 Digital Kids Summit show here.  View the 2013 Digital Kids Edu show here.
Below is a copy of the 2013 Schedule.  Check back soon for the 2014 schedule.
Note:  If education is your passion, don't forget to also check out the schedule for Digital Kids Edu, taking place September 18, the day prior to Digital Kids Summit.
Below view the schedule for Digital Kids Summit taking place September 19th in San Francisco.
9 a.m. – 9:15 a.m.
Globally Speaking – Trends and Numbers
Michael Cai, Senior Vice President of Research, Interpret

In our super-connected world, you can no longer just target your local market; you must focus on the rapidly growing global market. Michael Cai will present kids gaming data based on Interpret's Gamebyte™ research, a global study of gamers (including kids, teens, and adults) in ten key countries. He'll size the audience and revenue opportunities for free-to-play as well as smartphone/tablet gaming and present data on smart toys and parent/children interaction in the video game category. He will also share data on kids' gaming behavior.
9:15 a.m. – 9:30 a.m.
Understanding App Value From Parents' Perspective
Amy Henry, Vice President Youth Insights, C + R Research

App developers and content creators often look to other successful apps for clues to the ideal business model. How should apps be priced? Subscription model or one-time purchase? But moms' and dads' mental math can reflect a very different value equation! In this talk, Amy will reveal what parents of preschoolers through tweens see as "value" in the apps they allow or access for their children. She will also explore the role of kids influence on app purchases. Along the way, she'll also bash some myths and reveal the new truths about parents' relationship to apps right now.
9:30 a.m. – 10:00 a.m.
Characters & Conversation
Oren Jacob, CEO, ToyTalk

Using characters as a way to entertain children is nothing new. But with the invention the iPad, a microphone and a connection to the internet, the audience now has the tools to participate in conversation with these characters.  Former CTO of Pixar and current CEO of ToyTalk, Oren Jacob will use his insights from the development of ToyTalk's premier release, The Winston Show, to discuss building an audience through storytelling.
10:00 a.m. – 10:30 BREAK
10:30 a.m.- 11:00 a.m.
Engaging via People, not Products
Joby Otero, Former VP Art and Technology, Activision, Creative Director Skylanders

It is a common assumption that a strong product drives strong engagement. But to Joby Otero, a 23-year veteran of the game industry, it is not the product that attracts a following but rather the personality behind the brand. Formerly Creative Director on Skylanders, Joby will examine the idea that "people connect with people, not products." His presentation will look at how some products engage us not by feature lists but by manifesting traits of their human creators.
11:00 a.m. – 11:30 a.m.
Two Customers in One: Game Development for Parent & Child
Lance Priebe, Co-Founder, HyperHippo

Previously the co-founder of Disney's Club Penguin, Lance  is laying the foundation for a new direction in digital game products. Keeping parents and kids as consumers in mind, Lance will expand on adults as an integral part of a child's creative and learning activities. He will cover web and app design that engages adults on new levels to encourage and foster shared adult-child experiences.
11:30 a.m. – 12:00 p.m.
Uniting Digital and Real World Experiences
Luca Prasso, CEO, Curious Hat

In our ever-evolving digital world, Luca Prasso believes it is vital that children remember to play, explore and learn in the real world. A 17-year veteran of Dreamworks, Luca will discuss the importance of encouraging children to engage with the environment around them to stimulate creativity and ingenuity while simultaneously using mobile technology as a way to extend and enhance a child's senses during these important explorations.
12:00 p.m. – 1:00 p.m. LUNCH BREAK
1:00 p.m. – 1:30 p.m.
Integrating Toys in Digital Gameplay
John Blackburn, Studio Vice President and General Manager, Disney Interactive's Avalanche Software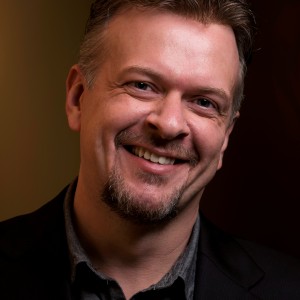 Drawing on his experience developing Disney's Infinity gaming initiative, John will discuss the ways that toys, most notably interactive figurines, can be integrated into digital gameplay. With this approach to digital game development in mind, Blackburn will highlight how integrated gameplay allows for immersive online/offline experiences for kids.
1:30 p.m. – 2:30 p.m.
Creating Products and Services that Sell Well
Moderator: Scott Traylor, Chief KID, CEO and Founder, 360KID

- David Lord, President, CEO, JumpStart
– Dylan Collins, CEO, SuperAwesome
- Jason Morrell, Director of Sales, Games, Virtual Piggy
- Todd Yellin, VP of Product Innovation, Netflix
On this panel, experts will speak on products and services that sell well. How do you make money? Who is doing it successfully, and what tactics are they using to generate revenue?
2:30 p.m. – 2:45 p.m. BREAK
2:45 p.m. – 3:00 p.m.
Re-imagining Traditional Brands for Today's Digital Natives
Michelle Sullivan, VP Digital, Kids & Family, National Geographic Global Media

We all tweet, carry iphones and have tablets, but let's face it, anyone over 25 is a digital immigrant. Our kids, however, are digital natives who grew up finger swiping from the time they could walk. Hear how Michelle Sullivan is re-imagining the National Geographic Kids brand experience and mission for today's digital natives – from YouTube channels to magazine apps to games to mobile and the web.
3:00 p.m.-3:30 p.m.
How to Take Heritage Brands Online
Peter Robinson, Head of Research, Dubit

Brad Jashinsky, Director of Digital Media, Summertime Entertainment
From Turtles and Transformers to Wizard of Oz and The Flintstones it seems as if some brands have been with us forever. But, how do you take these IPs online and revitalise them for today's kids?  This session will delve into  extensive research on how kids and parents want to interact with digital brands – and how this has created a new model that you can use to design your digital strategy.  This model will dissect heritage brands that kids may not
know, and selects the key elements of the brand that you can take online without losing its essence, and still engaging the parental gatekeepers.  Peter will be joined Brad Jashinsky – the Director of Digital Media at Summertime Entertainment – who is behind the forthcoming 3D CG animated feature film Legends of Oz: Dorothy's Return. Brad will discuss how he and his team are taking a treasured heritage IP and creating multi-platform stories for today's children and families.
3:30 p.m. – 3:45 p.m.
How to enter the market, and make a splash – An Investor Shares His Insight

Justin Caldbeck, Managing Director, Lightspeed Venture Partners
What concepts are setting the scene for the future? What do investors look for in a product. What will they be looking for? Justin Caldbeck, a leading venture capitalist, will talk about the state of the digital kids space, the company's they've invested in and why, as well as where he sees the future market going.
3:45 p.m. – 4:00 p.m. BREAK
4:00 p.m. – 5:00 p.m.
The Kids' Perspective – An Onsite Focus Group

Moderator: Renee Weber, VP, Consumer Strategy and Research, The Marketing Store
Hear from the kids themselves as they share their digital technology preferences, purchasing habits and more. This session will take a research-based perspective to the details kids share, such as how many electronic devices they own, what kinds of activities they participate in online, what they find most important in gaming. Are they most drawn to graphics? Storyline? Platform? What these kids have to say will enlighten you on what kids do and don't like, who pays for it and how.
5:30 p.m. – 7:30 p.m.
Networking Reception – Sponsored by Netflix
Attendees, please join us for a post show networking reception, Sept. 19th, from 5:30 p.m. – 7:30 p.m., sponsored by Netflix.  Your badge is required.  The reception takes place directly across the street from the Children's Creativity Museum in the pool room at Jillian's Restaurant. Digital Kids Summit and/or Edu badge required at the door. Jillian's – Pool Room 175 Fourth Street, San Francisco, CA 94103
To further spark your inspiration, listen to the 2013 Digital Kids Conference Recordings.